Teldor's groundbreaking Category 6A cable delivers exceptional performance
Background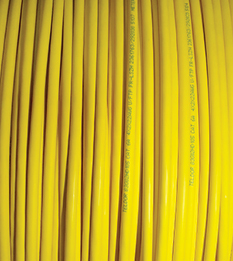 Valens, the inventor and world-leader of HDBaseT technology, has decades of experience in converging several different interfaces to deliver ultra-high definition digital video and audio, Ethernet, control signals, USB and power over a single, long-distance Category cable.
The company was interested in finding a reliable and robust single-cable solution that would increase the distance between TV and broadcasting origin outlets to more than 100 meters. This enhanced solution would facilitate uncompressed, high-throughput, long-distance connectivity, interoperability between various sources and displays, and would enable users to centralize connectivity management and benefit from HDBaseT capabilities with existing communications infrastructure.
The Challenge
Delivering audio/video to diverse locations such as airports, shopping centers, digital operating rooms in the healthcare sector, and in-vehicle connectivity for public transportation comes with multiple challenges. For example, in the case of in-vehicle connectivity in public transportation, there is a need to optimize the delivery of content to travelers, no matter where they are – on a train, bus, airplane, train platform, or bus station. This means overcoming some significant challenges, including limited space for cabling, long distance transmissions, an ever-increasing number of systems and devices that demand connection, retrofitting existing infrastructure, and future-proofing systems to ensure scalability.

In the healthcare sector, doctors and health professionals are increasingly using medical-grade visualization systems to accurately present and monitor their patients' conditions, improve medical procedures and workflows, and communicate, collaborate, and educate over long distances. In order to work effectively, these systems demand high-bandwidth connectivity and increased video performance, which in turn introduce new requirements that include color accuracy and high-quality imaging, uncompressed video, long-distance transmission, real-time video distribution, flexible and efficient infrastructure, cross-vendor interoperability, and a wide range of supported interfaces.
The Solution
In order to overcome these challenges and achieve its goal of optimizing connectivity for multiple use cases such as crowded locations, public transportation, and digital operating rooms, Valens was interested in an advanced Category cable that would exceed its predecessors in terms of longer distance operability and performance. This is where Teldor came into the picture.


As a manufacturer of high-quality cable solutions that meet specific customer requirements, Teldor rose to the challenge and used special materials and advanced manufacturing
technologies to develop a unique Cat. 6 cable (83G02HD105) that far exceeded the required performance and demonstrated a transfer of 4K TV broadcast over this cable for 100 meters. This cable has a lower insertion loss (attenuation) than the standard Category cable and especially low skew, which eliminates smearing and facilitates the transfer of high-definition images and high-quality sound. It is also optimized for IEEE 802.3bt 4PPoE, HDBaseT Alliance applications, interconnections in digital multiplex equipment, data processing and information systems, high bandwidth digital applications with low BER, high data rates, and indoor and fixed installations.
The Results
With Teldor's Cat. 6A cables, Valens was able to achieve its goal and successfully conduct the first-ever worldwide HDMI 4K TV broadcast over a 100-meter channel. This major achievement will significantly enhance the digital user experience in crowded locations, digital operating rooms, public transportation, and more. It will also translate into less cabling, less complexity, lower costs, and easier maintenance by enabling users in different locations and industries to enjoy the benefits of HDBaseT capabilities – without the need to change existing infrastructure.